STARGO: THE DIGITAL FUTURE OF FREIGHT THROUGH ARTIFICIAL INTELLIGENCE
OPTIMIZED FREIGHT PROPOSALS IN SECONDS
The Digital imperative in freight forwarding. "Traditional forwarders that wish to survive have no choice but to digitize. By our estimate, automating manual processes could reduce certain back-office and operations costs by up to 40% (BCG). With the Stargo proposals engine, forwarders generate the top 5 proposals for any shipment optimized for cost, time and route in seconds, not hours.
IT IS 2019. THE FREIGHT INDUSTRY IS STILL USING ERP'S AS GLORIFIED TYPEWRITERS
STARDOX: NO MORE MANUAL DATA INPUT
With StarDox, freight forwarders and customs brokers can replace the manual, time consuming and error-prone input of data. Stardox processes, interprets, marks up and uploads the contents of any sheet, any format automatically into your ERP.
STARPAY: CREDIT RISK MANAGEMENT FOR THE FREIGHT & CUSTOMS INDUSTRY
STARPAY:
REDUCE PAYMENT CYCLES TO 3 DAYS
StarPay brings immediate guaranteed payments freight forwarders and customs brokers. No management of credit lines, no risk of late payments, no more guesswork in creditworthiness evaluations of new customers.
STARCLEAR: AUTOMATED CUSTOMS DUTIES ENTREES WITH TARRIF OPTIMIZATION
STARCLEAR: AUTOMATE YOUR CUSTOMS DUTIES ENTRIES
StarClear enables customs brokers to automatically upload any shipment document, commercial invoice or customs related documentation into the ERP, eliminating manual data entry and optimizing the tariff classifications for any shipment, any destination. All declarations are approved and sent from one single interface.
Stargo is revolutionizing the door-to-door quote generation process – and transforming the margin and bottom-line performance of freight forwarders in the process. In seconds, Stargo generates the optimal five options for any shipment – based on route, price, preferred carrier or time – so employees spend less time generating proposals and more time adding value to your customers. By quickly generating optimal proposals based on the full spectrum of sources at your disposal, you enjoy a higher win-rate for new business bids.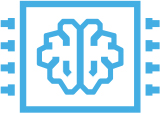 AI DRIVEN PROPOSALS OPTIMIZATION
Price and route optimization engine delivering optimized proposals in seconds, not hours. Based on the forwarders own historical and current data and complemented with spot requests against weak areas from hundreds of public sources.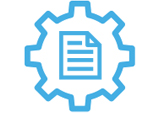 STARDOX DOCUMENT DIGITALIZATION
StarDox document processing. Stardox helps forwarders make a leap step towards a fully digital future. Stardox reads, interprets and structures data in email, spreadsheets, pdfs and even voicemail format into a data feed for your company systems.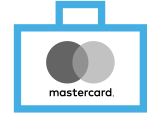 STARPAY GUARANTEED PAYMENTS
StarPay guaranteed payments. Starpay delivers automated and guaranteed payments using Mastercard virtual credit cards linked to individual shipments, making payments immediate and guaranteed and making reconciliation easy.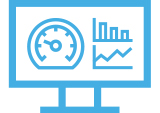 STARBOARD INSIGHTS PORTAL
StarBoard provides an overview of operational, financial and management KPI's on your business from a global, regional, national or even per office point of view. Insights are real time and can be used to further adjust the AI engine in line with your corporate strategy